Consumption - Recursive Definitions Of Suppuration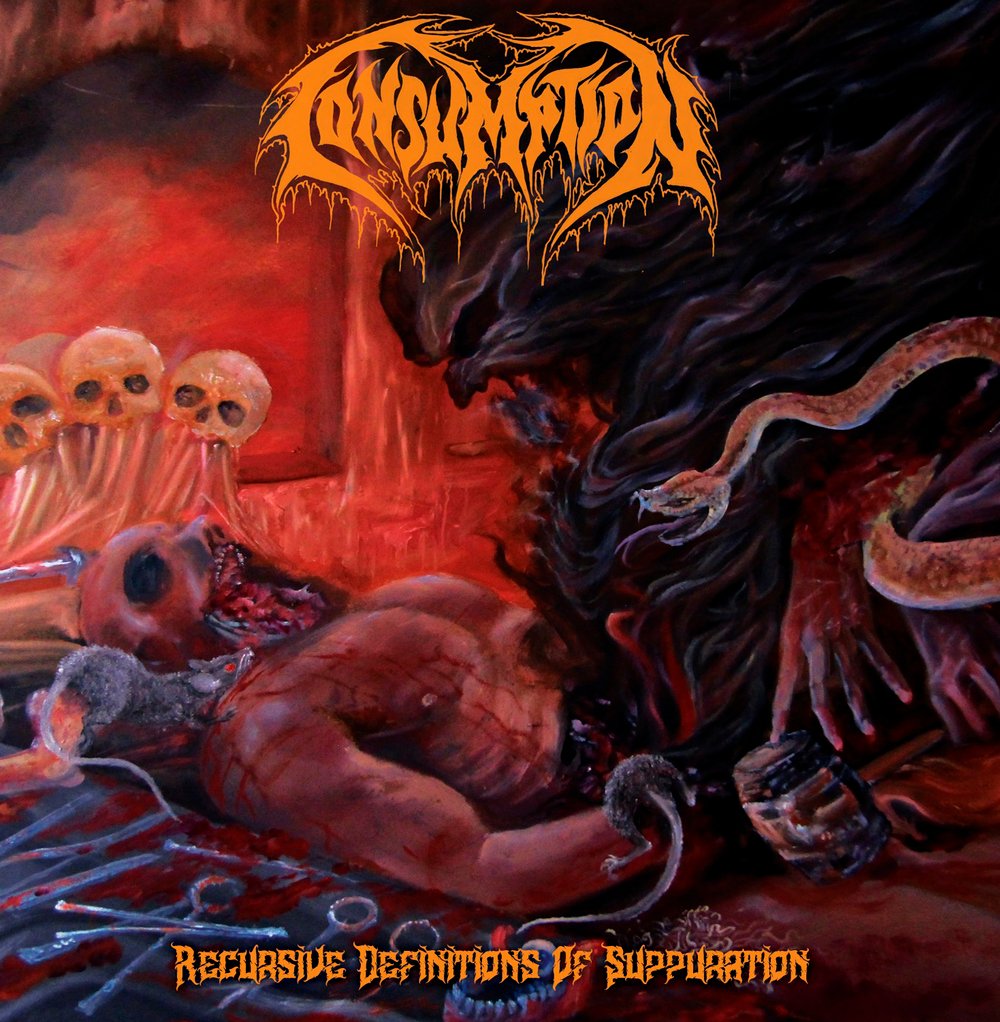 Debut CD for this new cadaver from Sweden but with old Carcass and Disgrace (Old Disgrace from Finland) cuts
Created by Håkan Stuvemark (Wombbath, Skineater, Reek, In Thy Dreams etc) under the influence of early 90's Carcass and Finnish death metal bands (Disgrace in particular) in the late 80's and early 90's.
An idea that'd been there for a couple of years to write that typical superb death metal. Carcass has always been a big inspiration which goes back to early Wombbath so this is a bit like Coming home again.
Jon Skäre (Defiatory, Wachenfeldt) joinedon drums. He's as well known from other bands of Håkan's such as Skineater, Reek, Permadeath, Rex Demonus and his other bands Defiatory, Wachenfeldt.